Sports Chiropractor in Plano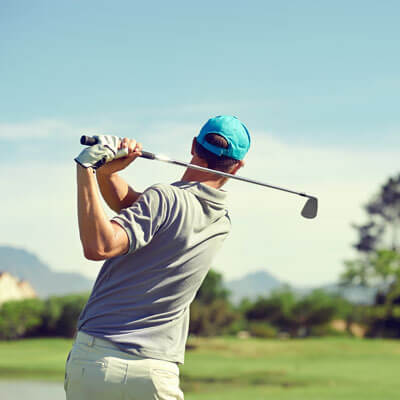 Sports chiropractic uses basic chiropractic principles with a focus on strength and conditioning and exercise rehabilitation. Chiropractors are trained in how structure relates too function; sports chiropractic is a natural extension of this training.
Chiropractic is a great way to prevent injury, or if you do get hurt, get you back to work or play. With our all-natural care, side effects, if any, are minimal.
How It Helps You
Any level of athlete may benefit from chiropractic care, but it could be even more important to the health of the casual athlete. When you're not trained and conditioned in a sport, you tend to be more prone to injury, as most often, you won't have the level of overall fitness needed to stabilize your body to help prevent injuries.
We see athletes of all ages, from young athletes to weekend warriors and professionals. No matter the level of competition, injuries can occur. Regular chiropractic care before activity may reduce the severity of your injury, and might even prevent it from happening!
Chiropractic has proven beneficial for athletes in sports like
Most professional sports teams and Olympic staff have made chiropractic care part of their health regimen. Our natural care helps athletes increase their range of motion, reduce pain, reduce or eliminate medication, and may help delay or prevent invasive surgical procedures.
What to Expect
When healthy, your spine can deal with the stress of daily life. If allowed to deteriorate, it can no longer handle trauma and your health suffers.
Our drug-free care helps reduce soreness and improves flexibility, focus and coordination. It may also improve function and mobility, and allow injured athletes to return to action faster. Your muscles function much better after an adjustment in our office.
Some conditions patients have had results with include
Sprains/strains
Contusions
Concussion
Plantar fasciitis
Injury rehabilitation
Inflammation
Pre- and post-surgical recovery
Get Back in Action
At Shippy Chiropractic, we'll help relieve your pain, and get you back to the activities you love. Book an appointment today.
CONTACT US
---
Sports Chiropractor in Plano TX | (972) 769-9500